FSI Engineering has over 20 years' experience in Designing, Fabricating, Installing and Commissioning Dust Extraction Systems.
We specialise in Dust Control systems for the following industries:
Concrete Batch Plants – Load Bay Dust Extraction Hoods and Systems.
Pre-cast concrete grinding facilities.
Packing machine dust extraction systems.
Truck unloading dust extraction systems.
Belt Conveyor Transfer Point dust extraction systems.
Bulk Bag Unloader Dust Extraction Systems.
---
Concrete Grinding Dust Extraction Systems
FSI Engineering designed, fabricated, installed and commissioned a dust extraction hood and collector system for the dust created when grinding the ends of concrete pipes. The high velocity nature of the ejection of the dust from the grinding process resulted in a specific hood design to capture the dust.
---
Masonry Production Process Dust Extraction Hoods
FSI Engineering designed, fabricated, installed and commissioned a set of 3 Dust Extraction hoods to cover the dust producing processes in the masonry block manufacture process. All 3 dust hoods draw to a central suction point which feeds the dust collector onto a Reclaim belt conveyor for re-use into the process to minimise waste and save raw material costs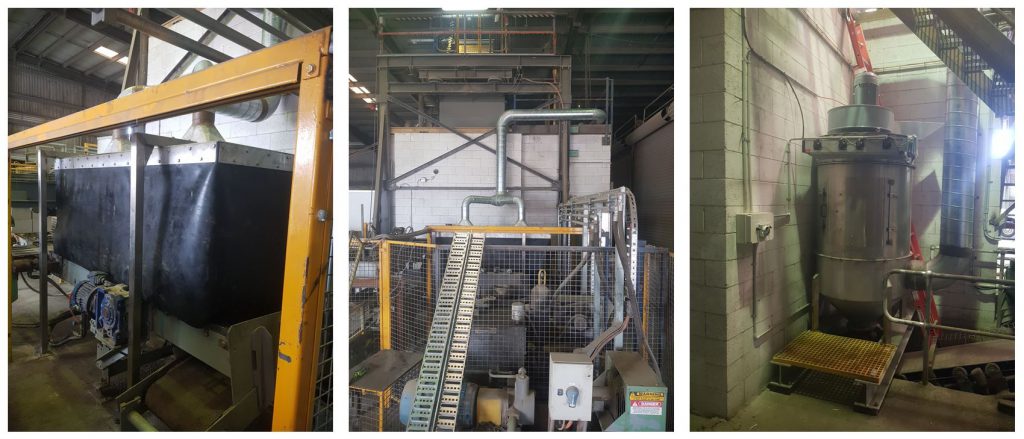 ---
Case Study